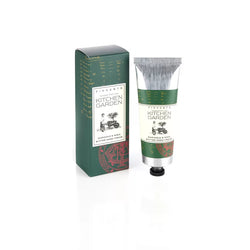 Established in 1903, Fikkerts have been capturing the fragrance of an English country garden for over one hundred years...
Still a family run business, Fikkerts Limited has come a long way since it was first established over a hundred years ago by Mr Everard Carter. Originally known as the Chemist & Allied Trading Company, the current Managing Director's great, great uncle was responsible for some fascinating product lines such as Cherry's Slumber Tea, Neoklenze Herbal Laxative, cough mixtures and liniments.
Over time herbal and natural remedies became less and less popular due to the advent of more scientific type medicines.  Therefore, they diversified more and more into the bath, body and beauty products using both the wisdom of traditional herbalists and the knowledge of modern aromatherapy to create products that have genuine skincare benefits. this is the knowledge that we associate Fikkerts with today.
This product is dispatched to you by Great British Products. Free shipping is available on UK orders dispatched by Great British Products over £40.
Express Delivery | £6.50
Delivery next working day after dispatch
Standard | £3.95
Delivery up to 5 working days after dispatch
International Delivery | £12.50
Delivery up to 7 working days after dispatch
Worldwide Delivery | £20.00
Delivery up to 10 working days after dispatch
USA & Canada Delivery | £30.00
Delivery up to 10 working days after dispatch
You have 28 days, from receipt of cancellable goods, to notify us that you wish to return your order. Please see our Returns Policy for more information on which products can and can't be returned.
See our Delivery Information page for more info on delivery locations.

Every order plants 1 tree
We've partnered with Ecologi, a certified B environmental organisation that's fighting climate change by planting trees & funding the world's best climate crisis solutions. Every single order that we receive plants a tree, funds carbon reduction projects and helps fight climate change.

Every order supports british made
Our mission is to support our local economy and to promote British-made products, getting local British brands recognised and helping them become more accessible. Showcasing and demonstrating the power, quality and skill of brilliant British craftsmanship and manufacturing.